MRT to exhibit at Southern Manufacturing 2008
Visit the MRT team on Stand I20 at the South's largest Manufacturing Technology & Electronics event on 6th & 7th February 2007 at FIVE, the Farnborough International Airshow site.

The Southern Manufacturing and Electronics Show 2008 promises to be a valuable day out for anyone involved in Manufacturing or Component Design in Southern England. If you are an existing customer, pop in to see us to catch up with the team and hear about the recent developments at MRT. If you're considering placing new work with a foundry, visit the stand, and MRT will show you samples of the impressive range of projects in which we are involved, and explain the benefits MRT can bring you by providing a single source solution to your non-ferrous component requirements.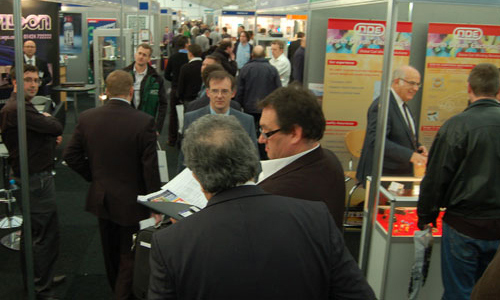 The exhibition will be held this year at the prestigious Farnborough International Airshow site, with excellent links to the M3, and ample parking. The event will comprise the Southern Manufacturing Show, Southern Electronics Exhibition, and Auto/Aero 2008, a new event focussing on the autosport and aeorspace industries. All of these exhibitions should have an interest for MRT customers, bringing over 400 specialist suppliers of a wide range of materials, products technologies and services under one roof in a convenient location.
The show will be held at FIVE, Aerospace Boulevard, Farnborough, Hampshire, GU14 6XA, and is open from 9.00am - 4.30pm on 6th and 7th February 2008
We look forward to welcoming you to the stand in February!
For further information on the show, or to register for a complimentary Visitors Pass and catalogue, please click here.

Contact us today to find out how we can support you with your next project.
HOW can MRT Castings help you?