A Complete Solution
MRT Castings provides bespoke end-to-end solutions for its customers. We can support you from idea, through to product and logistics.
Browse our range of services by clicking on the wheel below.
The Casting Journey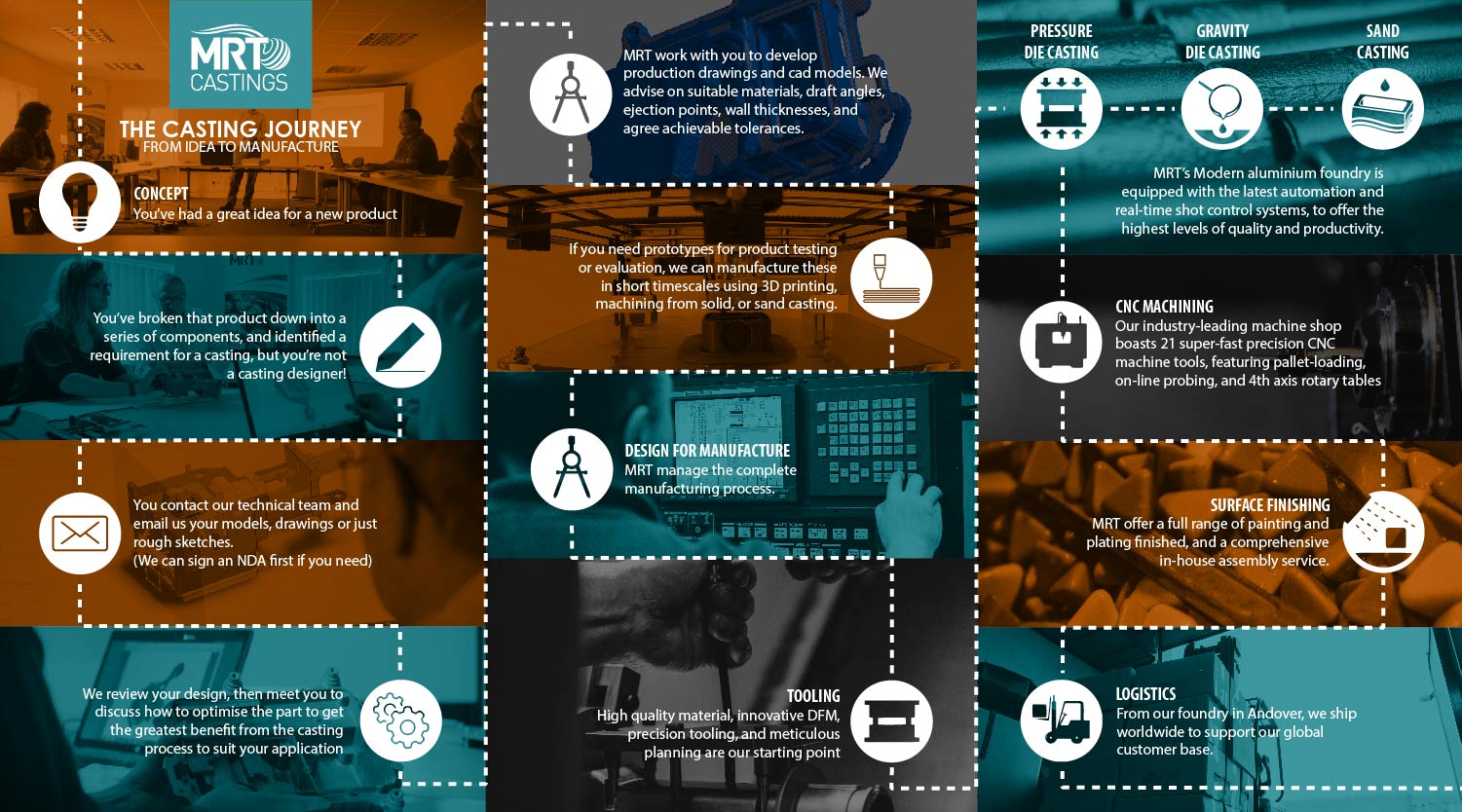 Not sure which casting process is right for you?
HOW can MRT Castings help you?