New CNC Turning Centre Extends MRT Machining Capability
MRT has invested in a new Hyundai Kia SKT210SY CNC Turning Centre to satisfy growing demand from customers for high precision turned castings and machined from solid components.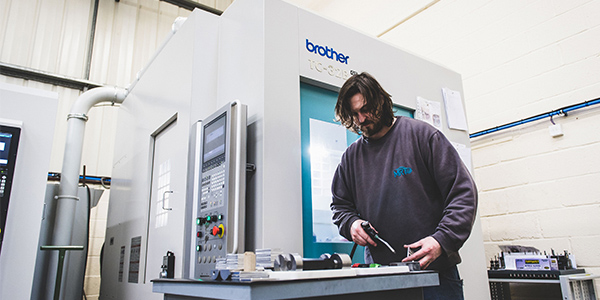 The SKT210SY features Y-axis, C-axis, driven tools and sub-spindle. This enables MRT to tackle complex components in a single operation, machining features on all faces of the component. This greatly improves both productivity, and dimensional accuracy. MRT's installation also includes a automatic barfeed unit, and parts extractor and conveyor system. This enables MRT to run simple barfed components in fully automatic operation, reducing costs, and increasing output.
MRT's machine shop is at the very heart of the business, processing not only castings produced by our own foundry, but castings manufactured by other processes, and also the machining of billet and extrusion. Indeed, the bulk of the work running on the new Hyundai Kia Turning Centre is the machining of investment castings (purchased from a local partner foundry), and the machining of billet for components used in finished units build by MRT's Assembly Division. The installation of this new equipment, therefore, has further strengthened MRT's position as a competitive and reliable single source solution for all of our customers' manufacturing requirements - not just their castings!
Contact us today to find out how we can support you with your next project.
HOW can MRT Castings help you?