MRT Win Cast Metals Industry Company Achievement Award
MRT Castings, the Andover based aluminium die casting specialists, has won the prestigious Company Achievement Award at the Cast Metals Industry Awards 2015.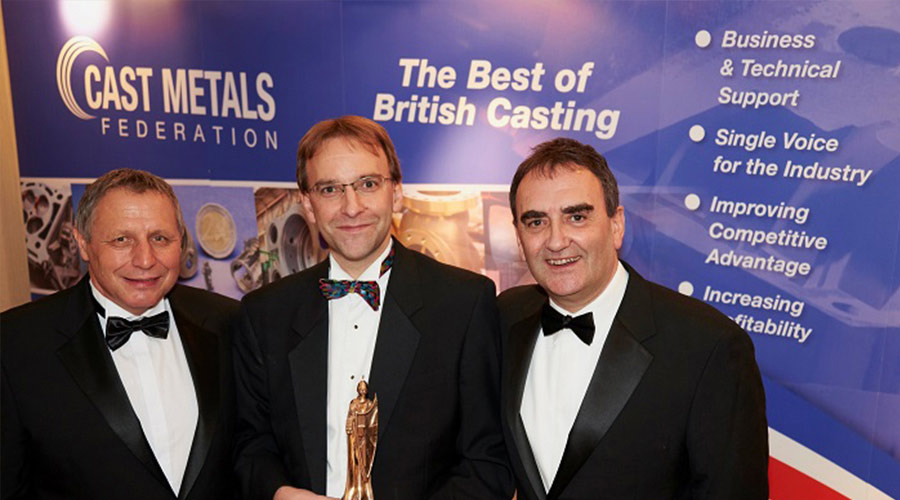 The awards - organised by the Cast Metals Federation - celebrate the 'Best of British' manufacturing, and recognise the outstanding development and innovation which is being undertaken throughout the UK foundry industry.
The award was presented to recognise MRT's outstanding growth, investment, and diversification into new markets. Over the last 12 months, MRT Castings has gone through a period of massive expansion with sales up 70% and export sales up 330% to now account for over half of the company's sales.
The growth came as a result of a strategic response to new projects in the medical device, aerospace interior and defence markets, which encouraged this family-owned diecaster to invest heavily to maximise the opportunities.
By working closely with customers' designers MRT has encouraged them to covert parts previously designed as plastic moulding and metal pressings into aluminium diecastings.
Through capital investments of around £1.5m in automated manufacturing, developing CNC machining capacity, reducing work in progress and relentless pressure on productivity the team at MRT has doubled its capacity to meet the growing sales demand.
At the same time the company has also achieved OHSAS 18001:2007 Health & Safety Accreditation.
This award comes just two weeks after MRT won the Outstanding Export Award at the South East Regional Finals of the EEF Future Manufacturing Awards.
To find out more about the services we offer, call us on 01264 324021 or contact us here.
Contact us today to find out how we can support you with your next project.
HOW can MRT Castings help you?