MRT Invest in UK's Second Only Innovative Machine of its Type
MRT Castings has just installed the latest addition to its foundry trimming department – a Koyama 400S Automatic Grinding and Fettling machine.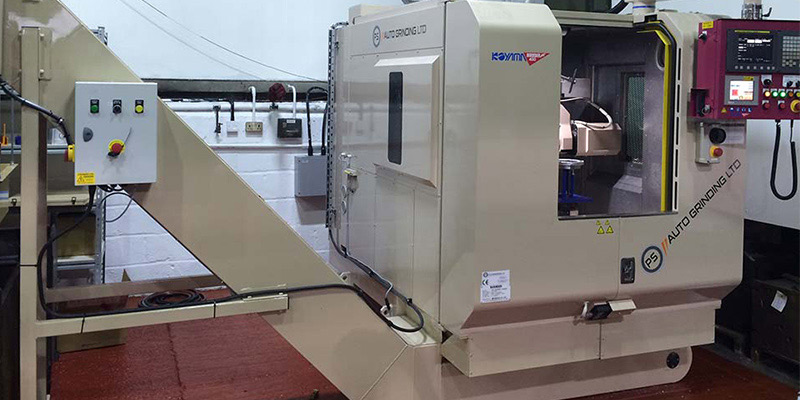 The Japanese built machine cuts gravity die cast components from their running and feeding systems, prior to CNC machining.
Compared with the manual band saw and linishing operations which have traditionally been used, the Koyama machine automates the process to give complete consistency, maximising quality and productivity.
It also eliminates the Health and Safety risks of manual trimming operations to improve the working environment for the MRT team.
The new 400S is fitted with an automated swarf and trimming separation conveyor to optimise the re-use of all material, further enhancing MRT's environmental credentials.
No stranger to introducing innovative new foundry technologies, MRT is only the second aluminium foundry in the UK to install a Koyama machine of this type.
The team have already been impressed by the benefits of the new machine, which is being employed for all current production from MRT's busy aluminium gravity die casting foundry.
MRT specialise in small and medium batch production of aluminium and zinc pressure and gravity die castings for a wide range of markets, particularly medical, defence, and electronics.

To find out more about the services MRT offer, click here. Alternatively call us on 01264 324021.

Contact us today to find out how we can support you with your next project.
HOW can MRT Castings help you?