High Productivity Diecasting Cell Delivers Results
MRT have installed a new fully automated 220ton High Pressure Die Casting Cell to enable our customers to benefit from the latest technology and automation available in the foundry industry.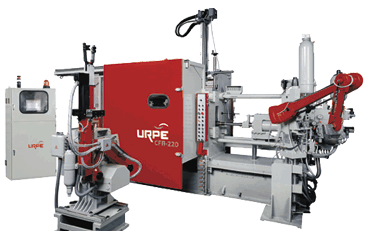 This project represented an investment of nearly £250,000, and includes state-of-the art equipment including an Urpe CF-220 High Pressure Die Casting Machine, Advance Automatic Ladling Unit, Ramsell Gas-Fired Furnace, Wollin PSM2 Automatic Die Lubricator, and robotic casting extraction and cooling. The new cell delivers excellent productivity and repeatability, ensuring that we can consistently deliver high quality, competitive components. The real-time shot control system also ensures that we can tackle highly complex, technically demanding components. MRT specialist in these challenging types of casting, where cosmetic finish, thin wall sections, or complex core movements are required.
Unlike many high pressure die casters, MRT have optimised their processes and systems to offer this technology to customer who require very small volumes of components, as well as larger high volume projects. This new cell includes numerous features to support quick tool changes and reduce sampling and set-up times.
The addition of the Urpe machine enhances our existing range of die casting cells, which range from 220tons to 530 ton locking forces, producing aluminium components from just a few grams up to shot weights of 5 kilos.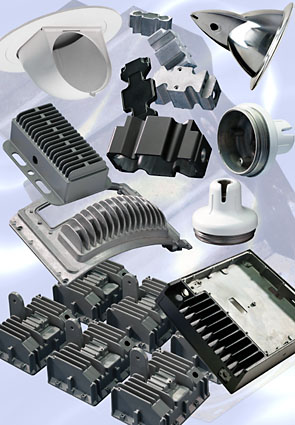 Contact us today to find out how we can support you with your next project.
HOW can MRT Castings help you?