Bigger Machines for Bigger Challenges
To cope with record demand, MRT Castings have just purchased two more CNC Machining Centres bringing our total to 21, a third of which have been installed in the last 18 months. The two latest machines are Brother Speedio S1000X1 CNC Machining Centres and are the largest machines which Brother manufactures with travels of 1000mm on the x and 500mm on the y axis. You can take a look at the spec here.
ADD SPEC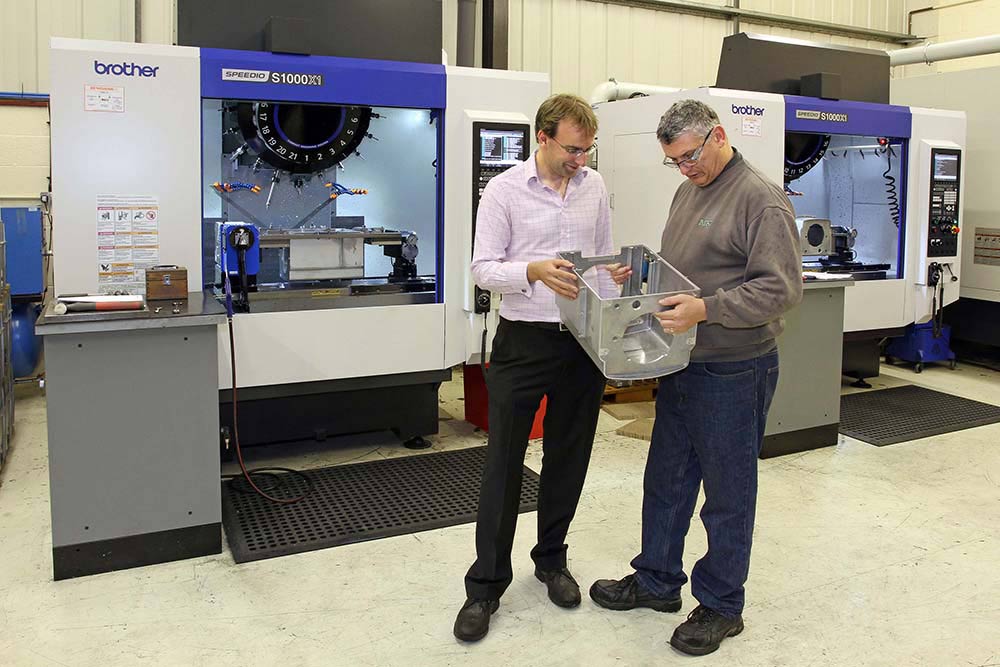 These two machines are the first S1000X1s to be delivered in Europe by the Japanese manufacturer. They not only increase the size range of possible projects for MRT, but their superfast speeds mean optimised productivity. Both machines are equipped with 16000 RPM high torque spindles and the latest 4th axis rotary tables, Renishaw online probing and a 21 Tool Automatic Tool change system. With customers seeking increasingly complex and larger machined die castings, the investment in these industry leading machine tools reaffirms MRT's position at the cutting edge of manufacturing technology.
To discuss your latest idea with our eager team of design experts, call us now 01264 324021 or visit our contact page here.

Contact us today to find out how we can support you with your next project.
HOW can MRT Castings help you?