Innovative Die Casting Solutions from MRT
UK based die casting foundry MRT are delivering improved quality and process efficiency in die casting operations.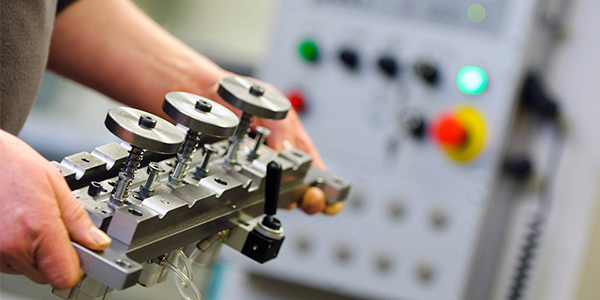 With increasingly cost and time conscious designers demanding more from die casting foundries - MRT are meeting the demanding standards, for quality die cast parts, every day.

Die casting specialists MRT help designers from the very beginning stages of the project, determining product details and factors that may affect production of the product.

MRT's early project involvement delivers the most cost-effective results without unnecessary delays.

A highly efficient way of creating rugged, aesthetically and dimensionally critical products and components, die casting is the casting process of choice for many designers.

Die casting offers significant advantages in comparison to other casting methods, including both aesthetic and functional intricacy, durability and strength.

MRT are working closely with designers to facilitate the development of functional and practical tool designs. An essential part of the die casting process - MRT have been designing, manufacturing and running tooling for over 50 years and know the potential pitfalls and costs of every aspect of tool design.

MRT are specialists in zinc and aluminium gravity die casting and pressure die casting processes. Each process offers advantages and disadvantages, tolerances and recommended applications.

Before choosing the most suitable die casting process, designers need to determine the characteristics the product will require and the economics that fit their budget.

Once the most suitable casting method is determined, designers need to select the most appropriate alloy in which to cast their component.

This decision is usually based on the anticipated production volumes of the component and can also be influenced by considerations of the required dimensional accuracy and surface finish.

Aluminium casting offers excellent quality with high strength and high corrosion resistance. The high quality properties of aluminium alloys make them ideal for a wide range of uses such as marine "on deck" castings and most engineering applications.

Designers should decide upon the alloy which has the mechanical and physical properties most appropriate to the particular application, whilst also considering whether the casting characteristics are appropriate to the chosen process.

A quick and easily repeatable process, high pressure die casting offers good product appearance and dimensional tolerances.

Gravity die casting is ideally suited for small to medium quantities. Rapid chilling gives die cast parts excellent mechanical properties, which are heat treatable with minimal porosity. Offering complete control of the cooling process gravity die casting provides improved quality of die cast parts.

Die castings can be produced with a smooth or textured surface, that are easily finished or plated to a very high standard.

MRT design, machine, assemble and deliver finished end products - offering a single source die casting solution, products are delivered without the hassle of chasing agents or suppliers.

MRT have invested heavily in state of the art machinery and are an ISO-accredited gravity and high pressure die casting company to ISO9001:2008.

For more information about die casting solutions from MRT Castings Ltd, please contact Chris Rawnson, +44 (0)1264 324021

Contact us today to find out how we can support you with your next project.
HOW can MRT Castings help you?