Designers Outsourcing Die Casting to Single Source Supplier
Die casting experts MRT are seeing increasing demand for single source die casting solutions.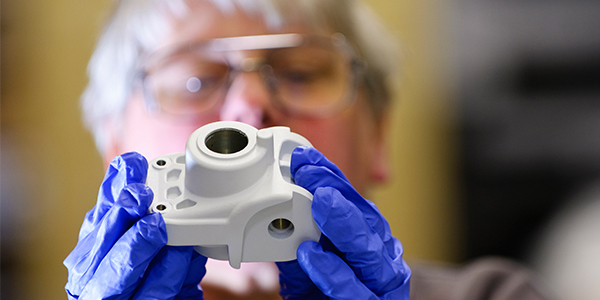 The economic climate has seen increasing numbers of product designers going direct to the experts in a bid to cut costs report MRT.

Not only do product designers benefit from reduced costs by cutting out the middle men, they gain greater control over the entire manufacture process.

Working alongside an expert die casting foundry that can cast, machine, finish and assemble components slashes lead times and guarantees quality of work and efficiency.

Supplying die casting components ready for the production line whatever the production volume, from 10 to 10,000 - working with MRT greatly minimises costly supplier lists.

Using a long list of suppliers can not only prove a logistical nightmare but with even the slightest weakness in the chain, crucial deadlines can be lengthened drastically.

By working with a single die casting foundry from the initial stages of the process, projects can also avoid and overcome any crucial hurdles.

Engineers often discover too late in the design process that some components can be too expensive or even impossible to cast, solving this problem, MRT work closely with them at the product conception stage, designing components that are better optimised for the manufacturing process.

Engineers at MRT have been designing manufacturing and running die casting tooling for over 60 years.

The foundry has invested in state of the art machinery and has immense experience in optimising component and tool designs to achieve the best toolmaking results.

A highly efficient way of creating rugged, aesthetically and dimensionally critical products and components die casting is the casting process of choice for many designers.

MRT offer designers a choice of casting processes which include sand casting, gravity and high pressure die casting.
Each casting method has its advantages, disadvantages, differing tolerances and recommended applications.

Die casting techniques produce greater volumes of cast products than other types of casting and allow for fast, precise production of die castings.

Highly appealing to designers, pressure die casting offers extremely fine engineering tolerances and excellent cosmetic finish.

The gravity die casting process produces castings with excellent mechanical properties and minimal porosity with the advantage of lower tooling costs than high pressure die casting.

MRT can produce complex die castings in a variety of sizes, shapes and finishes. Parts can be sharply defined with smooth surfaces in a wide variety of attractive and serviceable finishes.

Other services at MRT include sand casting, toolmaking, CNC machining, surface finishing and mechanical assembly.
The foundry provide the benefits of automated production without high-cost tooling and innovative press trimming tool design also helps to reduce finishing costs.

For more information about die casting from MRT Castings Ltd, please contact Chris Rawnson, +44 (0)1264 324021.

Contact us today to find out how we can support you with your next project.
HOW can MRT Castings help you?