Die Casting Specialist MRT Expands Its Assembly Services
Elite die casting foundry MRT Castings has doubled the size of its assembly facility as more clients outsource their manufacturing operations completely.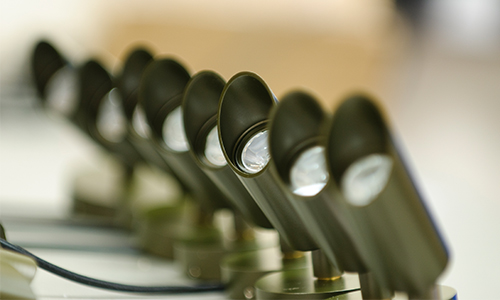 UK-based MRT has expanded its product assembly operations into a dedicated new technical facility to meet growing demand.

MRT has always offered a complete single source solution - from zinc and aluminium casting, CNC machining and finishing to complete assembly of products.

But in recent years MRT has been taking on increasingly complex turnkey manufacturing projects for clients.

Electro-Mechanical Assembly has now become one of the fastest growing areas of the business with MRT assembling, packaging and shipping products on behalf of more and more clients.

Managing Director Phil Rawnson said: "We are moving further up the supply chain, doing all the engineering design, manufacturing and stock holding for our customers.

"They know that outsourcing all the engineering design and manufacturing work to us means they can concentrate on design concepts and marketing.

"We are a single source supplier offering complete finished products - from design to delivery, we can carry out every stage of the process," he added.

Large projects include the manufacturing and assembly of high specification designer lighting fittings for luxury homes and hotels.

The client entrusted MRT with the project because they needed a UK casting foundry capable of meeting the exacting demands of the premium lighting market by:
precision-engineering and finishing metals to a very high standard
sourcing quality electrical components cost effectively
providing a complete product assembly and quality control service
providing design-for-manufacture and engineering expertise in the product design process.
Other assembly projects include casting, finishing and assembling a range of pumps for shower wet rooms used by people with disabilities. MRT is also constructing pressure-tight electronic enclosures combining machined diecastings and extruded aluminium components.

MRT's investment in a new larger assembly facility follows the arrival of a new extractor robot for its largest pressure die casting cell.

The new extractor robot on MRT's Bühler 530-tonne cell complements its robot-controlled ladle and die spray and means the aluminium die casting cell is now completely automated.

MRT's continuing investment in the latest technology ensures that this world-class foundry remains at the forefront of the industry.

MRT offers all the technology of a large foundry but all the small batch flexibility of a smaller foundry.

As a result, the £4.3 million turnover company is seeing increasing amounts of work that involve the manufacturing of safety-critical assemblies.

MRT is based in Andover, Hampshire. The foundry has 65 years' experience and is accredited to the ISO9001:2008 and ISO 14001:2004 standards.

Its engineers have expert knowledge of all aspects of the processes involved in die casting and can give detailed advice on the alloys and methods best suited to each project.

This helps designers and buyers to gain crucial advantages over their competitors by cutting costs and reducing time to market.

For further information about pressure, gravity and sand casting methods, please contact MRT Castings Sales Director Chris Rawnson, +44 (0)1264 324021.

-Ends-
Contact us today to find out how we can support you with your next project.
HOW can MRT Castings help you?