Aluminium Casting Foundry MRT Meets Growing Demand For Single Source Supplier
Increasing numbers of manufacturers are turning to MRT Castings for aluminium casting to cut costs and slash time to market.

Using a single source like MRT to cast, machine and finish components dramatically cuts lead times and costs - boosting customers' profits.

Customers enjoy greatly reduced logistics, management and production costs compared with rivals still using multiple subcontractors.

Aluminium casting offers excellent quality with high strength and high corrosion resistance.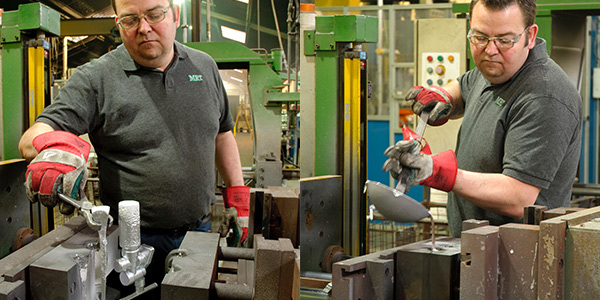 The high quality properties of aluminium alloys make them ideal for a wide range of uses:
Aluminium alloy LM6 is suitable for most marine 'on deck' castings, water-cooled manifolds and jackets, motor vehicle and road transport fittings.
Aluminium alloy LM25 is used where resistance to corrosion is an important consideration - particularly where high strength is also required.
LM24 also has excellent casting characteristics and is suitable for most engineering applications.
MRT Castings has one the most advanced manufacturing facilities in the UK foundry industry.

The company has been optimising the quality of its processes and shortening its lead times, resulting in lower costs and increasing demand.

MRT has been investing in high quality machining facilities and skilled staff to boost the quality and productivity of its processes.

Managing Director Phil Rawnson said: "As manufacturers recover from the recent downturn they are increasingly realising that managing a large supply chain is expensive and inflexible. Their traditional purchasing methods meant long lead times and high inventory costs. By dealing with MRT they can be more responsive to their customer's needs, whilst reducing costs and stockholdings."

MRT Castings has years of experience in aluminium casting, providing clients with a single supply partner for casting, machining and finishing services.

MRT supplies all non-ferrous components ready for the production line, whatever the production volume, large or small. This helps clients to reduce their numbers of suppliers.

MRT's systems are accredited to ISO9001:2008, following registration to BS 5750 Part 2 in December 1990 and ISO 9002 in January 1995.

MRT is an approved supplier to many of the UK's leading electronics, aerospace, and defence companies. The team is expert in sand casting, gravity and high pressure die casting processes.

Benefits of sand casting, gravity and high pressure aluminium casting processes include:

High pressure aluminium casting is fast and inexpensive compared with other casting processes.
Gravity aluminium casting includes rapid chilling, giving excellent mechanical properties.
Sand aluminium casting is the simplest medium of production, has low tooling costs and can produce complex-shaped castings with intricate cores.
MRT provides advice at every stage of the process from design, toolmaking and machining to finishing.

Its engineers have immense experience in optimising component and tool designs and enjoy working closely with customers on new product development and toolmaking.

For more information about aluminium casting from MRT Castings Ltd, please contact Chris Rawnson, +44 (0)1264 324021.

Contact us today to find out how we can support you with your next project.
HOW can MRT Castings help you?