MRT Experience Five-Fold Increase In Demand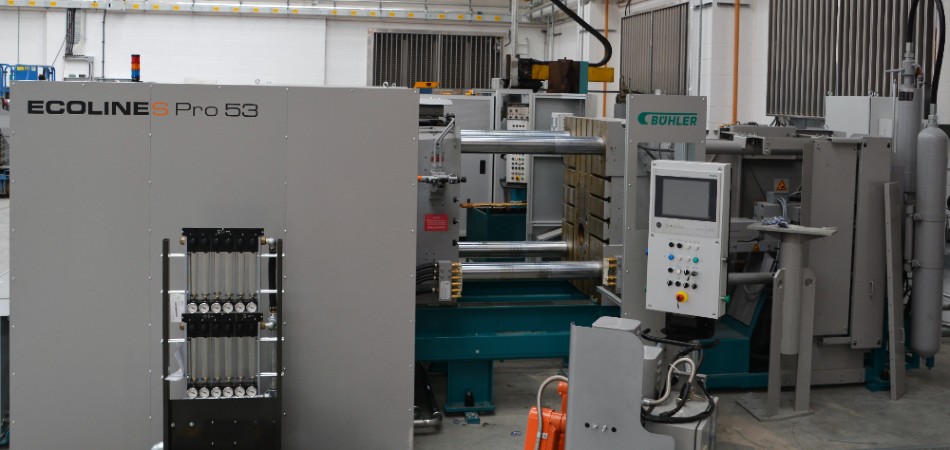 MRT Castings is pulling out all the stops to meet a five-fold increase in demand for diecast, machined and painted components for critical care ventilators.
Within the past fortnight it has ordered and installed a new die-casting machine, put on extra shifts, recruited more staff and has two new machining centres due to arrive shortly.
MRT Managing Director Phil Rawnson says: "In the current crisis there are no lengths we haven't considered in order to increase our capacity and our output for these essential components."
MRT has been producing parts for this particular customer for the past six years – 21 components for each ventilator including all the external panels and the chassis that the electrical components are assembled on to.
The ventilators are complex units that are only used for the most severely ill patients and, as medical devices, are produced under a tight regulatory regime.
This means that if the manufacturer wants to increase output in a hurry it is very hard for them simply to bring on another supplier or change the process.
"All of the testing they have gone through and all the validation means the fastest route to ramp up is to stick with established methods and supply chains to minimise risk," says Phil. "They laid down the challenge to us and said – we want to increase our output five-fold within the next six weeks. So, we are ramping up week by week to get to five times the volume we were previously producing.
"We have had to divert capacity that was previously running on other work onto this – but that was nowhere near enough – and we then had to put on additional shifts to double capacity. Now we are bringing more machines in to try and double capacity again."
The first of these was a new Bühler 530t high-pressure die-casting cell. Normally it would be a 12-month project to bring in a machine in like this, but Bühler were able to set up a machine from stock in Switzerland for immediate delivery.
The next step was to order two new Brother machining centres which are due to arrive in a fortnight's time. These were stock machines from the showroom at Whitehouse Machine Tools that are currently being configured to MRT's specifications.
These are duplicates of a machine that MRT already has installed and will take MRT up to a total of 26 advanced CNC Machining Centres.
"We have already doubled output within a fortnight so we are on track – but trying to do it in these circumstances can be a bit difficult.
"The amazing teams at MRT and our key suppliers are working round the clock, and have embraced the challenge, all of our customers have been incredibly supportive, and our partners throughout the industry have pulled together with us to make things that a few weeks ago would have seemed impossible, possible."
You can find out more about MRT's expansive range of services here.
Contact us today to find out how we can support you with your next project.
HOW can MRT Castings help you?