MRT Castings accepts the Queen's Award for International Trade
On the 7th October MRT Castings was presented with the Queen's Award for Enterprise: International Trade 2016.
The award was presented by Her Majesty's Lord-Lieutenant for Hampshire, Nigel Atkinson Esq. in an intimate ceremony for the Company's fifty employees, following a tour of our advanced manufacturing facilities. The Mayor of Test Valley, Councillor Karen Hamilton was also a guest at the event.
The award was bestowed on MRT for, amongst other things, an increase in exports by more than 330% in the last three years. It came off the back of an extended period of innovation and growth for the business that was founded in 1947.
The award was accepted on behalf of the team by Technical Director Bob Baker, who after nearly 40 years is MRT's longest serving employee.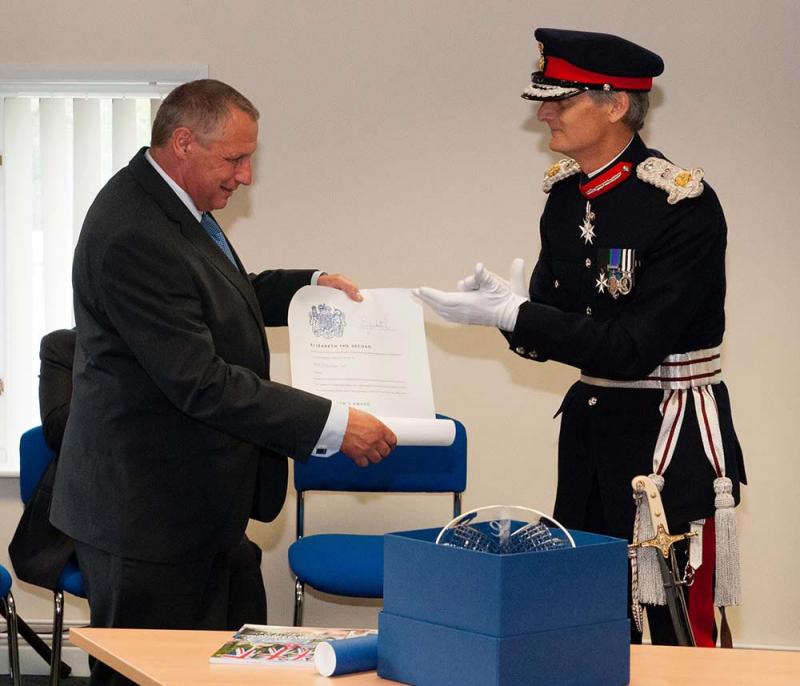 During the presentation Managing Director, Phil Rawnson, gave a short address to the entire company. He commented that the award "has to go down as one of the most significant milestones in our 70 year journey, and has been prompted by one of the most dynamic, challenging, and successful periods of growth in our history."
The recipients of the award were first announced on 21st April by Her Majesty the Queen on the occasion of her 90th Birthday. MRT was honoured and delighted to be included amongst the 243 UK companies who were recognised this year for outstanding achievements in the fields of International Trade, Innovation and Sustainable Development.
MRT's specific award was for International Trade. In the three year period from April 2012 to March 2015 MRT grew exports by a staggering 330%, to a point where exports now account for over 50% of sales each year.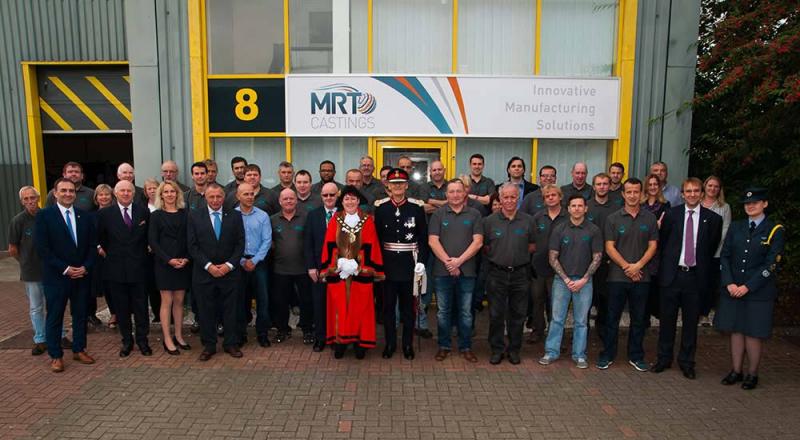 The award recognises that during that period the business was transformed from being a relatively small player in the UK general engineering market, into a much more specialist supplier of complex technical components to a much more global market.
Today the castings produced by MRT in Andover are directly exported to Ireland, Hungary, Germany, the USA, France, Poland, Norway, Luxembourg, Slovakia, and Costa Rica. In turn those export customers and our UK based customers, build those castings into finished products which they then distribute even more widely to every corner of the globe.
MRT's castings are employed in world-class technology products ranging from life support machines in hospitals to motion capture cameras for the animation industry, from navigation systems in leisure yachts to hand controllers for advanced defence systems.
"We have proved that our small foundry in Hampshire is capable of competing on a global scale, through a combination of investing in industry-leading automation and machine tools, thinking creatively and responding to our customers' needs, and through a great deal of hard graft and talent from every member of the MRT team. This endorsement is incredibly valuable, with the Queen's Award emblem being recognised worldwide as a mark of truly world class British business."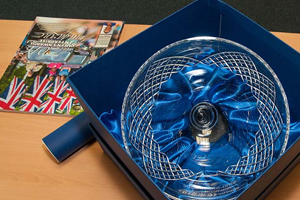 Queen's Awards are valid for five years and we will wear the badge with pride. Although we're not ones to rest on our laurels, so we have our sights set on the awards Sustainable Development and Innovation too.
If you'd like to find out more about our services and global reach contact us today.

Contact us today to find out how we can support you with your next project.
HOW can MRT Castings help you?