Construction Update On MRT's New Foundry
We're excited to share the latest progress report on MRT's new foundry, currently under construction in Andover.
The walls are up, the roof is on and the floors are down!
So, it's now time for the fit-out phase, which will transform this very large shell of a building into one of Europe's most advanced diecasting facilities.
Our new overhead gantry crane has been erected, spanning the full width of the diecasting bay, and capable of lifting tools up to 12.5 tonnes.
This will allow us to lift tools directly into position on the platens of the casting cells, providing efficient and safe die changes.
A comprehensive ventilation system has also been installed, with 10 powered extractor fans in the roof, and louvred vents around the perimeter walls of the foundry. This system will help to maintain a clean and comfortable working environment for our team, and a consistent working temperature in the foundry - keeping our process repeatable, and our equipment in prime condition.
In addition, LED lighting has been fitted throughout the site, offering pleasingly bright conditions; ideal for inspecting our highly cosmetic castings, but also for maintaining our environmental responsibilities.
Ahead of the big move, we're now working on installing the pipework and infrastructure - including compressors, process temperature control equipment and data infrastructure - to support our Industry 4.0 program.
And of course, we're also fitting all of the staff welfare facilities, to make sure our foundry team feel at home when they finally relocate to the new site.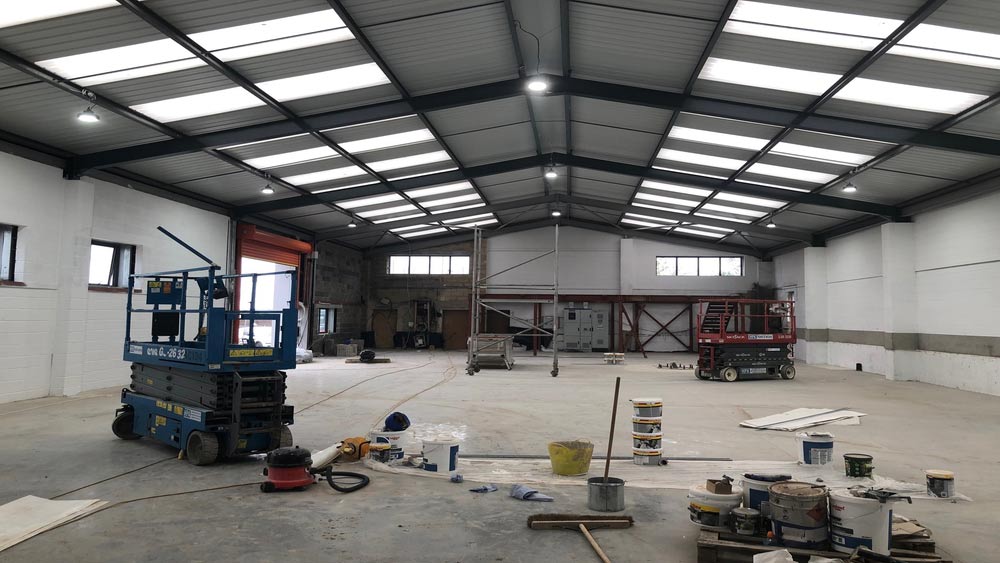 The new foundry is 60% larger than the existing site, so will allow us to add further capacity over the coming years.
To optimise the layout, we have worked with specialists from the Manufacturing Technology Centre in Coventry, who have modelled all of our machinery in 3D and liaised with us to lay it out in the design of the new building.
Using virtual reality technology, we have been able to view the proposals and then adapt and improve them. If the final product matches up with the digital impressions, it's going to be a very impressive facility!
The first new diecasting cell will arrive in a few weeks' time, and we hope to start relocating machinery from the existing foundry in late November/early December.
It is going to be a busy, but exciting time, and we look forward to sharing further updates with you as we progress!
Contact us today to find out how we can support you with your next project.
HOW can MRT Castings help you?