MRT are exhibiting at Southern Manufacturing & Electronics Exhibition 2019
We are excited to announce that MRT Castings will be exhibiting at the Southern Manufacturing & Electronics Exhibition 2019!
The exhibition is on from 5th – 7th February and our stand number is C195!
This event, which we have been attending for a number of years, is the most comprehensive annual industrial exhibition in the UK. It's a fantastic showcase for everything to do with design, engineering, production and procurement.
Whether you are interested in hardware, components, or consumables, you will find what you are looking for at this event. It also caters to a wide range of sectors, including:
Aerospace/Defence
Automotive
Electronics Assembly/ Production
Industrial Machinery
Packaging/Handling/Logistics
Energy
Marine
Medical/PharmaBio
Mechanical Engineering
Metal Processing
MRT Castings Ltd is the South's leading aluminium diecasting and machining specialists and we are always looking to evolve our product and service offering. MRT operates one of the most technically advanced gravity and high pressure die casting foundries in the UK, supported by an industry-leading in-house CNC machine shop, surface finishing, and electro-mechanical assembly facilities.
With a particular focus on medical device, aerospace, defence, lighting, and electronics industries, MRT can offer a unique range of benefits through a tried and tested single source solution.
As technology is increasingly innovative, we always enjoy the opportunity to discuss these changes with existing and new customers. We would love to chat through our latest developments and explore how we could help you to develop your cast or machined components. So come to stand C195.
This year, the exhibition is being held at the Farnborough International Exhibition & Conference Centre. This new state-of-the-art facility will allow many more people to attend and meet the fantastic exhibitors.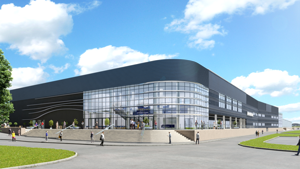 We are looking forward to seeing you there – make sure you come and find our stand!
For more information and to register for your FREE visitors pass, click the link below
https://www.industrysouth.co.uk/
Contact us today to find out how we can support you with your next project.
HOW can MRT Castings help you?